Digital Maritime
--
| Maritime Reporter | Marine News | Maritime Professional | Marine Technology |
| --- | --- | --- | --- |
Harnessing the power of the global Maritime Media Network means combining the resources of the world's largest circulation industry magazines with the industry's largest Network of dedicated websites, e-newsletters and mobile apps... at the lowest CPM in the industry.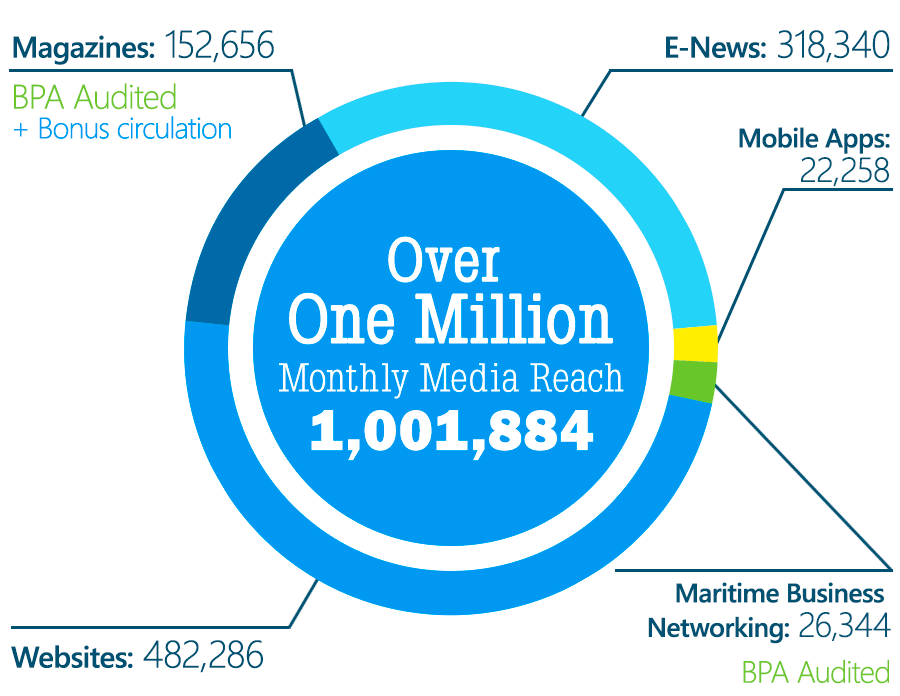 Each month the Maritime Media Networks Delivers
| | |
| --- | --- |
| Total Banner Views | 7,427,590 |
| Total Page Impressions | 1,681,158 |
| Media Reach | 1,001,884 |
| BPA Audited | 140,871 |
Magazines
152,656 circulation
Real circulation with "REAL"

audited

numbers
The World's largest group of BPA audited Maritime Magazines
100% subscriber requested
Targeted audited demographics
For over 60 years we have provided advertisers with BPA audited circulation statements it's your guarantee that the magazine is delivering what it promises…..Real circulation means real readers, Professionals that have "requested" the publication and provided detailed demographics such as job title /description and the nature of their companies business.
Always request a third party audit, and analyze the numbers to insure your getting a 100% requested circulation and not just an outdated mailing list.
Qualified BPA Audited
35,369
33,106
20,839
25,213
Total Audited
114,527
Bonus: Show copies, Digital
38,129
Total Magazines
152,656
circulation figures based on May 2013 issues
Websites
482,286 visitors
The Maritime Media Network of websites serves over 7,000,000 banner impressions monthly to our world-wide audience. Our websites and their content are specifically targeted to the Maritime industry professional. You can be sure that your banner will be seen by maritime industry decision makers and executives. The Maritime Media Network delivers the combined audience of the web's most powerful and influential Maritime industry websites
E-News
318,340 recipients
The Maritime Media Network E-news services is our 24/7 targeted news delivery service reaching inboxes around the world. Our global team of editors, reporters and contributors guarantee the widest range of content and specialized newsletters reaching the right audiences.
Mobile Apps
22,258 users
We have the market covered (and so do our advertisers) with dedicated industry news apps available in the most popular mobile device operating systems. Only The Maritime Media Network delivers the latest news and editorial to the industry's largest audience using iPhone, droid, and windows based apps.
Maritime Business Networking
27,304 members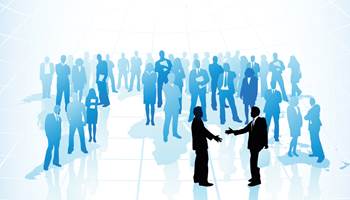 At The Maritime Media Network we understand the power of serious business networking, that's why we created MaritimeProfessional.com.
With a membership of over 24,000 Maritime Professionals "MarPro" provides insightful and engaging content by the industry's leading Editors and Journalists and participation from our membership
MaritimeProfessional.com's membership is audited by BPA real members and real content means
Real targeted results for our advertisers
| | |
| --- | --- |
| Maritime Professional Members | 27,304 |
Websites, e-news, mobile apps and networking figures based on May 2015 stats